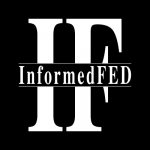 You may view the common fee schedule by clicking here. The common fee schedule is a schedule of fees agreed upon by consultants to which we may refer you. All initial fees are payable in advance through PayPal or Apple Pay to your consultant. All major credit cards accepted through PayPal and Apple Pay Fees may be discounted, reimbursed, or directly paid by labor organizations through agreements with such organizations. Fees paid to consultants are not tax deductibe. Consultants offer a free initial consultation in all cases to both employees and labor organizations. The initial no obligation consultation will help us, and you, determine whether our services will be useful and provide value.
Hourly fee: $155 hr ; 4 hr. minimum (billed in .6 hr increments) except for services designated as flat rate.
---
---
Note: Within approximately 24 hours of completing this form, you will be contacted via e-mail or telephone concerning availability of a consultant. You may then schedule a free initial telephonic consultation to determine if you would like to utilize the service. In some cases, the consultant may decline to accept your case if 1) he or she determines a potential conflict of interest or 2) the consultant does not believe you will benefit from his or her services.
At this time we are not directly accepting clients from the Veterans Administration (VA). If you are a bargaining unit member, you should contact your local union. Non-bargaining unit members should seek other appropriate counsel.
InformedFED provides expert administrative consulting and related transactional services to federal employees and labor organizations in all labor and employee relations matters including arbitration, grievances, disciplinary and adverse actions,Unfair Labor Practice Complaints (ULP), EEO Complaints, Reasonable Accommodation and Alternative Dispute Resolution matters (ADR).

Contact us. Web: www.InformedFed.com | Phone/Text: (202) 642-1287 | Twitter: @InformedFed | Hire a Consultant

The material on this website is intended to provide only general information and comment to the public and federal employees. Although we make our best efforts to ensure information found on this website is accurate and timely, we cannot, and do not, guarantee the information is either. Nor do we guarantee accuracy of any information contained on websites to which our website provide links. Do not, under any circumstances, rely on information found on our website as legal advice. It should be considered a general guide. Federal personnel matters are often circumstantially complicated and fact dependent. Consultants offered through this website are not attorneys and are not employees of InformedFED. They are advanced labor and employee relations practitioners. They provide services to clients in their individual capacities through individual agreements with their clients. Though attorneys are not required for representation in administrative matters or proceedings, there are instances in which our consultants may refer you to attorneys or otherwise make such recommendation. In no instance does this site, or consultants associated with this site, infer the provision of legal services.